Team
Christian Barby – Co-founder, Out Island Films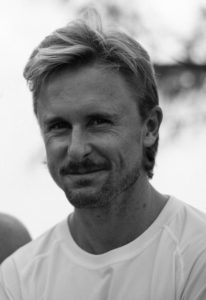 Christian Barby is a third generation Bahamian. Having grown up on New Providence, Christian returned to the UK for his education which culminated in a BA (Hons) and MA from Balliol College, Oxford in English Literature. Christian worked as a journalist from 2002-5 writing for The Economist, The Daily Telegraph and The Times of London. In 2006, he relocated to Los Angeles to pursue a career as a screenwriter. He worked as a research assistant for Christian Gudegast (A Man Apart, Den of Thieves) then as assistant to the SVP Production at Gold Circle Films (My Big Fat Greek Wedding, White Noise). In 2008, he returned to the Bahamas to work as a research analyst at Green Cay Asset Management, a $250MM emerging markets investment firm. While exploring Norman's Cay one weekend, he discovered the ruins of Carlos Lehder's house Volcano. This inspired him to write the first draft of Salvage. Christian quit the investment game in 2013 to found Out Island Films. Salvage is his first project for television.
David Mitchell – Co-founder, Out Island Films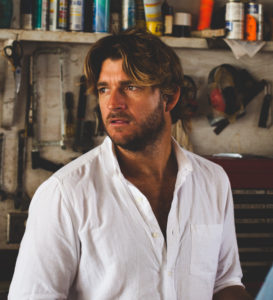 David Mitchell is a third-generation Bahamian and the second generation of his family to run Overseas Salvage & Maintenance Ltd., the pre-eminent marine salvage company in the Bahamas. Founded in 1981 by his father, Marcus Mitchell, the firm is headquartered at Big Sampson Cay in the Exumas and services the entire archipelago. With an exceptional network and specialized equipment, the firm has successfully salvaged many vessels from a broad range of perilous situations. David has an unmatched knowledge of Bahamian waters and brings a vast wealth of maritime expertise to the project. He is the grandson of legendary yachtsman and mariner Lou Kenedy, who Neil Young immortalized in his 1980 classic: Captain Kennedy. 
ADVISORY BOARD
Orjan Lindroth, President of Lindroth Development Co.
Orjan Lindroth is a Nassau-based community creator whose projects include Old Fort Club, Islands at Old Fort and the ground-breaking Schooner Bay in South Abaco – a model for thoughtful, sustainable development in The Bahamas. Lindroth was born in Sweden but grew up in The Bahamas where he attended St. Andrew's School in Nassau. He later graduated from the London School of Economics and Political Science with an Honours degree in Economics.
Lindroth's projects consistently emphasize sustainable architectural patterns as a means of addressing modern ecological challenges and preserving local cultural identities. He is advising Out Island Films on creating Nicholl's Town – a fictional out-island settlement where the bulk of Salvage will be filmed. We are currently prospecting sites in Grand Bahama, Norman's Cay and Staniel Cay in The Exumas. Orjan's knowledge of traditional Bahamian architecture is unparallelled. He also produced the first Bahamian architectural pattern book, A Living Tradition.